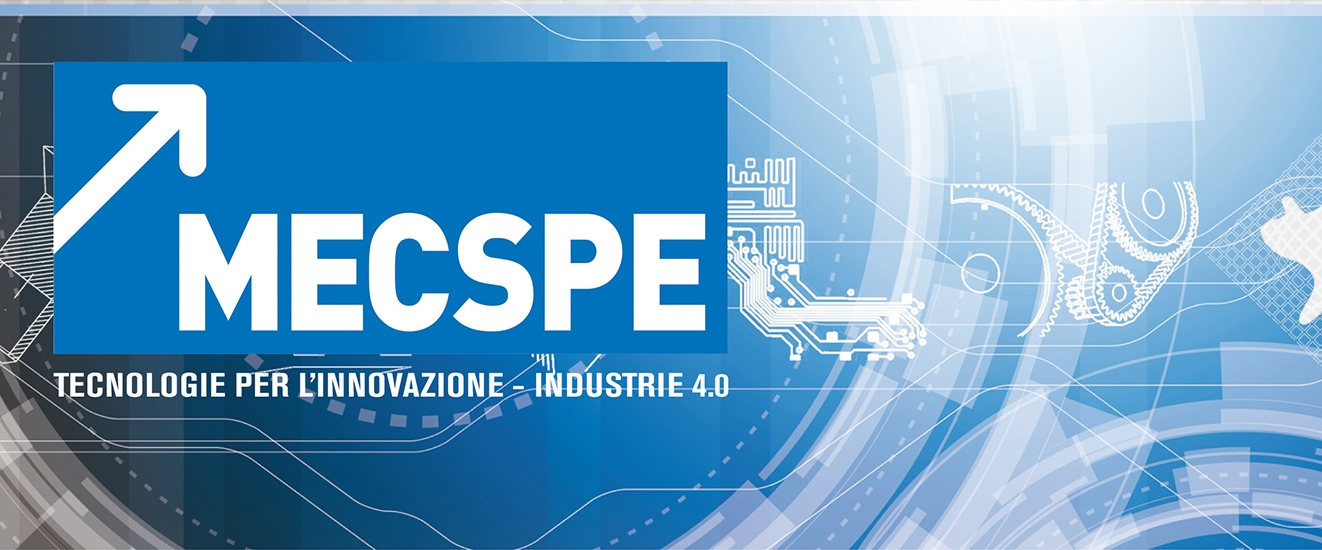 Halley Machine Vision
MECSPE 2017
Halley Machine Vision will be present at the 2017 edition of MECSPE, the reference fair for the manufacturing industry, which will take place in Parma from 23 to 25 March 2017. With a stand in Hall 5 (stand L41), one of the most avant-garde, entirely dedicated to handling, assembly and factory automation. Halley Machine Vision will show the latest news regarding artificial vision systems applied to the industrial world. We are expecting numerous PADs. 5 STAND L41, 23-25 March 2017, Fiere Parma.
For more info: www.mecspe.com
From viverecamerino.it
Also the Halley of Matelica and the Tormatic of San Severino at the MECSPE of Parma
"There will be 5 companies in the province of Macerata that will participate in MECSPE (23-25 March 2017, Fiere di Parma) - reference point for the 4.0 manufacturing organized by Senaf - which records record numbers, with 1,999 companies present and over 40 thousand expected visitors who will animate the 105 thousand square meters of exhibition space.
These are Halley Informatica (Matelica), Tormatic (San Severino Marche), Apixe3d (Urbisaglia), M-Team Meccanica (Loro Piceno) and Cosmo 3 (Montelupone).
The heart of the next edition will be Hall 4, entirely dedicated to the technologies that are marking the 4.0 industry and the so-called fourth industrial revolution. An innovator of technological trends, since three editions, MECSPE puts the themes of the "Digital Factory" at the center of the exhibition, to show its versatility and potential application.
This year, five special initiatives will be implemented, characterized by an informative but at the same time concrete and pragmatic approach, which will show how the integration of enabling technologies - ranging from additive manufacturing and 3D printing to collaborative robotics, through 'Internet of Things and control sensors - a new "made in Italy manufacturing" is possible, more and more in the name of speed, precision and connectivity, with a view to efficiency and reduction of both production times and costs.
"The innovation of production processes and processes, materials and technologies of the latest generation will be the protagonists of the next edition of MECSPE - commented Emilio Bianchi, Director of Senaf - For four years now, well before the interventions of the European Union, MECSPE shows companies the competitive advantages of Industry 4.0 and will continue to do so. Our goal is to offer the Italian manufacturing industry concrete help in this process. For this reason, at MECSPE it will be possible to observe, touch and analyze the complete process of realization of an artefact, from its design phase to the final object, ready for use, through initiatives that make the visitor journey even more synergic and active. , companies and exhibitors. "
Around Hall 4, MECSPE 2017 will give life to an event able to give a complete overview on materials, machines and innovative technologies thanks to the synergy of its 11 thematic halls, 75 training sessions, the 10 Squares of excellence and 58 Units demonstrations and processing islands, which will show live processes and solutions, capable of giving a concrete transformation to the Italian manufacturing industry. "